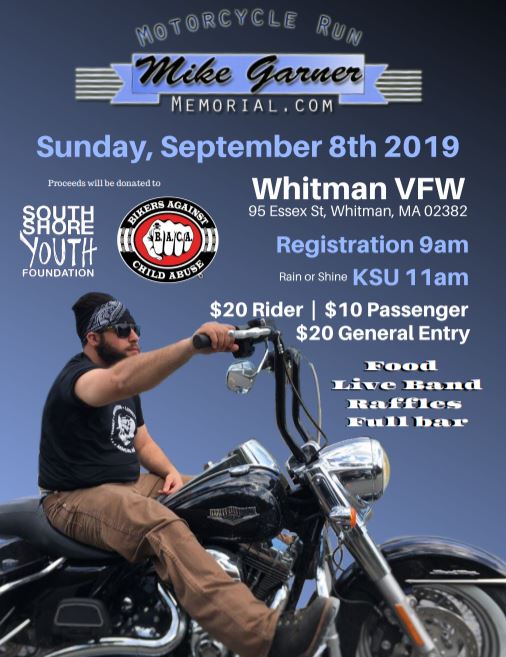 Thank you everyone who attended it was a great day.
The South Shore Youth Foundation was founded in 2014 with the goal of keeping children active.
Each supporting partner contributes to the growth of children in Massachusetts.
The mission of the South Shore Youth Foundation (SSYF)
is to keep children active one home at a time.
Children that are active throughout their lives become more productive adults and give back to their communities. With your support, we can keep children active in youth sports, art, performing arts, music, Boy Scouts, Girl Scouts and more. With support from sponsors, the community and our foundation partners, SSYF will assist families in need by providing (1) financial assistance for children to participate in youth programs (2) equipment, supplies or additional funding to assist youth organizations. The SSYF is available to all residents and youth organizations within Massachusetts.
The Board of Directors for the South Shore Youth Foundation is dedicated to keeping children active focusing on ages 6-18 throughout the State of Massachusetts. The board is aware of the financial hardship that families endure to keep their children in youth activities as well as the struggles organizations face with limited operating resources. SSYF will help families with qualifying youth and community organizations. We appreciate your support in creating a healthy, active community. The SSYF is a 501 (c) (3) nonprofit.